Did you ever wish you had your bike while you were on vacation? You may have even thought about bringing your own with you but for whatever reason you changed your mind. There a lot of great reasons, practical and recreational, to ride a bike while you're on vacation. Bike rentals make it fun and hassle free.
Bikes are Difficult to Travel With
Unless you are traveling by bike, probably the first and most obvious reason for vacation bike rentals is bikes are difficult to impossible to travel with. If you're driving, you can bring your bike but it can be awkward. What if you're traveling with friends or the family and everyone wants to bring their bike? Your vehicle could end up being overloaded and the bikes could end up getting broken or damaged in transit. If you are traveling by plane or train, bringing your bike could be impossible.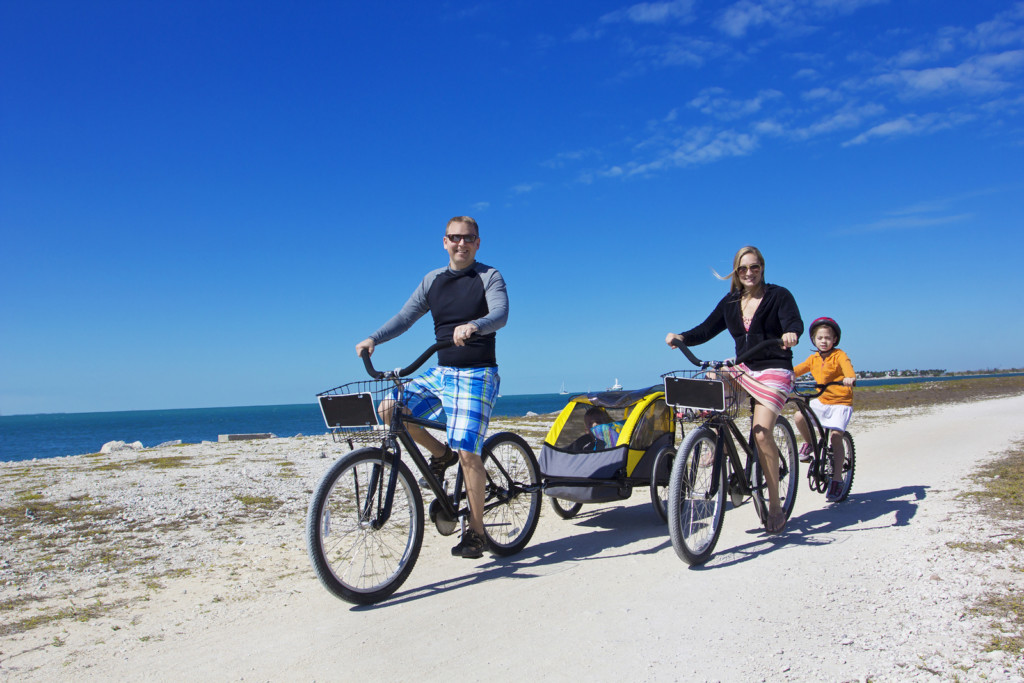 Bike Rentals Eliminate Parking Problems
Shore vacation spots are often popular destinations and become crowded. Whether you have your own car on vacation or a rental, parking can be a problem. Sometimes the distance between attractions can be too great for walking to be a good alternative. You will be able to travel farther and faster on a bike without the hassle or expense of parking.
Enjoy the Outdoors
Who wants to be stuck in the car part of the day while on vacation? Riding a bike to get from place to place will keep you outside in the fresh salt air and sunshine. After all, isn't that what a shore vacation is all about? On a bike you will see things that you may miss while traveling by car and you can easily stop to take in the sights along the way.
Bike Riding is Fun and Healthy
Spending the day riding from beach to beach or sight-seeing will make your time together more enjoyable than all being crammed together in the car. Riding bikes with friends or family is a fun group activity as well as great exercise. While you might not want to think about exercising on vacation, it just happens naturally while you're bike riding. Definitely more fun than working out or going to the gym, it is also a great way to counter act all the wonderful food consumed while you're on vacation.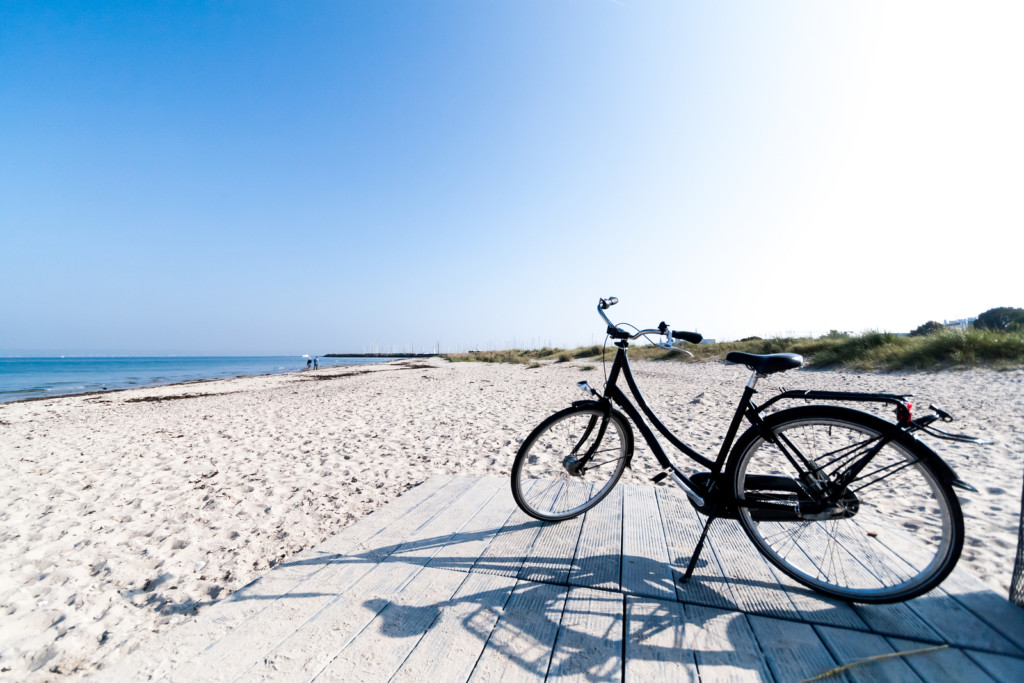 Provides a Good Night's Sleep
After a full day of riding bikes in the fresh salt air and taking in the sights, you are sure to be tired. It will be a good, satisfied kind of tired and you should sleep well. You may think this is not important since you're on vacation, but what about tomorrow? Don't you want to wake up well rested and ready for another fun filled day of vacation?
Packing Up to go Home
Packing the suitcases and loading up the car signifies the end of your vacation. This is never a fun chore. Typically you are leaving with more than you came with due to shopping and souvenirs. Wouldn't it be nice not to have to worry about strapping a bike or bikes to your vehicle? Bike rental will take some of the stress and clutter out of packing up to go home.
Acme Beach and Bike has been helping thousands of folks have fun on LBI since 1989. In addition to bike rentals, we also rent surreys, jog strollers, surfboards, kayaks and more for all your vacation recreation needs. If you are interested in owning a bike we also sell them, including Fuji Bikes and Phat Cycles. Contact us or come see us at any of our locations and let us help you enjoy your shore vacation.